Power up Paralympic Performance – wheeling to success
Wheelchair athletes currently lack standardized wheelchair-specific tools for an objective monitoring of their anaerobic and aerobic power production. Wheelchair athletes from basketball, rugby, tennis, triathlon and track & field performed tests on the Esseda ergometer. Learn more about the results and possibilities.
Date: Wednesday, 5 July, 12:45-13:05
Location: Lode Booth ID 63

Contact person:
Rowie J.F. Janssen
University of Groningen
University Medical Center Groningen
The gold standard in Ergometry – beat the heat
Temperatures are rising and cooling strategies can be crucial for winning gold! Beat the heat with integration of heat acclimation into the training programme of elite athletes.
Date: Thursday, 6 July, 12:35-12:55
Location: Lode Booth ID 63

Contact person: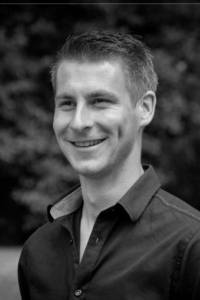 Dr. Coen Bongers
Thermal physiologist
Scientist Radboud University Medical Center
Road to paralympic and Olympic gold in Paris 2024
Compare and identify the anaerobic power of the upper and lower body in impaired athletes. Watch the live test!
Date: Friday, 7 July, 12:35-12:55
Location: Lode Booth ID 63

Contact person:
Dr. Jiska Kempen
Strategic Productspecialist Lode