7th Bengt Saltin Run at ECSS Paris 2023 – sponsored by h/p/cosmos

The 7th ECSS Bengt Saltin Charity Run is organised in honour of ECSS Founding Member and Patron, Professor Bengt Saltin. Due to the legal requirements for competitive sporting events in France, this year the Bengt Saltin Run will take place under the motto of a social run and only registered persons can participate (already fully booked). All funds will be donated to 'La voix de Sarah'. Sarah Abitbol is a former figure skating world champion who experienced sexual abuse by her coach for many years. Since publishing her book 'Un si long Silence', she fights for other victims of sexual violence in sports. Read more here.
Before the run
All registered runners will need to collect their Bengt Saltin Run t-shirt and running kit from the h/p/cosmos booth (Booth 25) located in the SportEx area on Wednesday, 5 July, between 13:00 and 16:00. SportEx is the Official Exhibition of the ECSS and can be found in Hall Havane.
During the run and course details
The run will take place at Quai Valéry Giscard d'Estaing along the beautiful Seine on Thursday, 6 July at 07:00. The total distance of the course is 5.11 km (3.17 miles), divided into two laps with three U-turns. There will be volunteers along the course at designated points. Below is a map of the course. Please make sure you arrive readily dressed and prepared at 6:45 at the latest. Please note, there are no changing rooms, but you can store your belongings in one of our tents onsite.
Start: ECSS arch – Promenade Edouard Glissant

(48°51'39.2"N 2°19'32.8"E)

1st U-turn: barge Fluctuart

(48°51'47.0"N 2°18'29.6"E)

2nd U-turn: restaurant Mozza & Co

(48°51'41.9"N 2°19'24.4"E)

3rd U-turn: barge Fluctuart

(48°51'47.0"N 2°18'29.6"E)

Finish: ECSS arch – Promenade Edouard Glissant

(48°51'39.2"N 2°19'32.8"E)
| | |
| --- | --- |
| | |
| First lap   | Second lap |
We are not permitted to use an official time tracking service for a social run, but for those of you who would like to challenge yourself or even compete against your colleagues or fellow participants, we invite all runners to download the Strava App and track your running time via your mobile phone/GPS compatible device, to be included in an online ranking. This is completely voluntary, please find further information below.
Strava App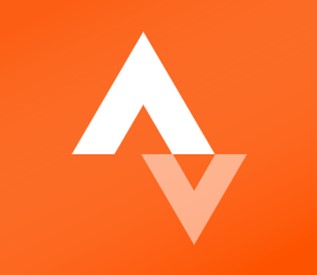 Strava is an application for recording physical and sporting activities and allows individual time tracking within a group or segment followed by a respective ranking. It is free to download and easy to associate with Garmin and other accounts. Please download the below PDF and follow the instructions, in case you want to be included in the Bengt Saltin Run ranking.
Download Strava App Instructions
After the run
We will of course acknowledge the winners after everybody has finished the run but there will be no official winners' ceremony due to the social run restrictions. Nevertheless, we invite you to stay until the very end to celebrate a successful event and honour the fastest runners of this year!
Apart from the runners, all congress participants are invited to join the run as visitors to support the runners and experience this great event!
We look forward to seeing you at the Bengt Saltin Run!
- ECSS & INSEP