Qualitative data – Which qualitative collecting and analysing strategy fits best for what purpose? (ECSS)
Qualitative studies gain more and more importance in different research fields in sport science as they allow a deeper understanding of processes. Historically, there are different approaches for collecting and analysing qualitative data, for example Grounded Theory, Documentary Method or Qualitative Content Analysis, which itself is sub-divided into different approaches. In contrast to quantitative analysing strategy, the analysis of qualitative data always requires an explanation of the chosen data collection and analysing strategy as well as of the precise application and undertaken steps. This so-called intersubjective comprehensibility is one of the most important quality criteria of qualitative studies.
As a first step, this Masterclass will provide an overview of different qualitative collecting and analysing approaches in relation to possible research purposes and data (e.g., interviews, group discussions or video records). As a second step, the participants will work on qualitative data material and will experience the different analysing strategies. The challenges will be discussed and we will conclude with a summary of how to plan and analyse qualitative studies.
If participants wish to discuss their own qualitative data material, they can inform the workshop leader via email, prior to the Masterclass, to ensure the accessibility of the material for all participants.
Date: Tuesday 4 July, 14:30–16:00, 16:30–18:00
Lecture room: 341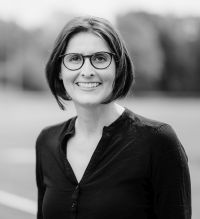 Professor Elke Grimminger-Seidensticker
Paderborn University, Department of Exercise & Health, Paderborn, Germany
This email address is being protected from spambots. You need JavaScript enabled to view it.