Open Science – What is it? Why do we need it? And how can you benefit from it? (ECSS)
This Masterclass provides an overview of open research practices and their integration into the research cycle. The focus is on interactive group work for developing first approaches in one's own research context and discussing individual challenges. In addition, several use cases will be presented to help participants get started implementing more open and transparent research practices in their current and future projects.
The workshop consists of three main parts: (a) introducing the concept and facets of Open Science / Research, (b) providing an overview of questionable research practices (Caldwell et al., 2020), evidence for suboptimal reporting practices in sport science (Twomey et al., 2021) and potential solutions for how we can overcome these shortcomings, and (c) presenting use cases and resources (Schneider, 2022) of how one can easily implement open and transparent research practices in all aspects of the research cycle: amongst others, creating repositories at the Open Science Framework, preregistration, sharing data, code and protocols, early research communication using preprints, archiving of accepted manuscripts via green open access, engaging in pre- and post-publication peer-review.
Supplementary to this workshop, there are various online materials that allow selected content to be explored in greater depth, depending on your interests (https://osf.io/z69be/).
Date: Tuesday 4 July, 14:30–16:00, 16:30–18:00
Lecture room: 352A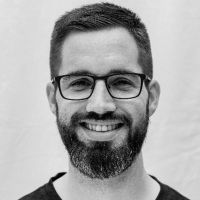 Dr. Christoph Schneider
Department of Cardiology and Angiology, Contilia Heart and Vascular Center, Essen, Germany
ORCID 0000-0003-3760-7001
This email address is being protected from spambots. You need JavaScript enabled to view it.