Data-visualization workshop : simples rules and tricks to turn your data into powerful insights (INSEP)
Graphics are all around us. In all sectors of activity, they are now part of our daily lives. Sports science research is no exception: it is necessary to know how to transform research material into impactful visuals targeted to their recipients. This transformation is not without bias, and is not without danger. Through this workshop, learn the best practices of data visualization, and transform data into clear and interactive information, even into museum pieces!
Date: Tuesday 4 July, 14:30–16:00, 16:30–18:00
Lecture room: 352B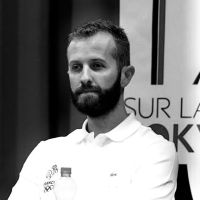 Dr. Adrien Sedeaud
Sport Scientist at INSEP | Deputy Director of IRMES
This email address is being protected from spambots. You need JavaScript enabled to view it.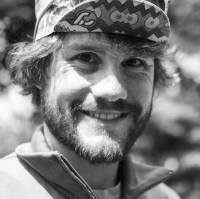 Jeremy Wanner
Data Scientist at INSEP
This email address is being protected from spambots. You need JavaScript enabled to view it.
READY: Benefits and limits of data-representations in sport-science (10 min)
When we look at data and try to make sense of it, what we see is always a projection of what the data measures. This partial reality is often transformed by multiple stakeholders in charge of making it meaningful. In the context of sport science, some projections are particularly striking and useful but can also be detrimental when used in the wrong context. Learn how to stay cautious when looking at a figure, and make sense of it, or not!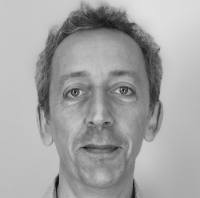 Professor Nicolas Rougier
Labri INRIA & Institute of Neurodegenerative Diseases (Bordeaux, France)
This email address is being protected from spambots. You need JavaScript enabled to view it.
Read CV: https://www.labri.fr/perso/nrougier/resume.html
SET: Ten simple rules for better figures (20 min)
Scientific visualization is classically defined as the process of graphically displaying scientific data. However, this process is far from direct or automatic. There are so many different ways to represent the same data: scatter plots, linear plots, bar plots, and pie charts, to name just a few. Furthermore, the same data, using the same type of plot, may be perceived very differently depending on who is looking at the figure. A more accurate definition for scientific visualization would be a graphical interface between people and data. we aim to provide a basic set of rules to improve figure design and to explain some of the common pitfalls.
Requirements: Smartphone/Laptop for potential quizzes
GO!: Phython and Matplotlib interactive tour (20 min)
In the landscape of data visualization tools, "Matplotlib has a very special place. It is a versatile and powerful library that allows you to design very high quality figures, suitable for scientific publishing. It also offers a simple and intuitive interface as well as an object oriented architecture that allows you to tweak anything within a figure. Finally, it can be used as a regular graphic library in order to design non‐scientific figures.* Learn how to use it, with a real master of its craft!
*From https://github.com/rougier/scientific-visualization-book
Requirements:
Dr. Antonio Morales-Artacho
Sport Scientist at INSEP | SEP Lab
This email address is being protected from spambots. You need JavaScript enabled to view it.
Quentin De Larochelambert, PhD Student
INSEP/FFSki
This email address is being protected from spambots. You need JavaScript enabled to view it.
GO!: RShiny and ggplot interactive tour (20 min)
Every R user knows them: RShiny and ggplot2 are two of the most powerful tools the R ecosystem has to provide. In this workshop, learn how to turn a simple figure into an interactive web app that can be shared with your team and research colleagues.
Requirements :
Marthe Viallet
Independent curator of data visualization exhibitions
This email address is being protected from spambots. You need JavaScript enabled to view it.
Data-visualization as mediation tools
How to think of data visualization as a mediation tool between raw data and the public, transform a scientific paper into a piece of art or a scientific poster, or both, for even more impact on your peers!